 Boat trips in the Gulf of Naples
Get on board Madame Medusa
Live the dream of renting a boat with a skipper while visiting Naples, Italy! You will be fascinated by all the enchanting places you can visit by sea such as Capri, Ischia, Procida, and the Amalfi Coast. With Madame Medusa, you can take boat trips in the fantastic Gulf of Naples and learn about the islands that have made Naples famous throughout the world. Rent your private boat with skipper for excursions, tours and/or mini-cruises.
Madame Medusa
Live a Dream – Rent a Boat!

Daily excursions and boat tours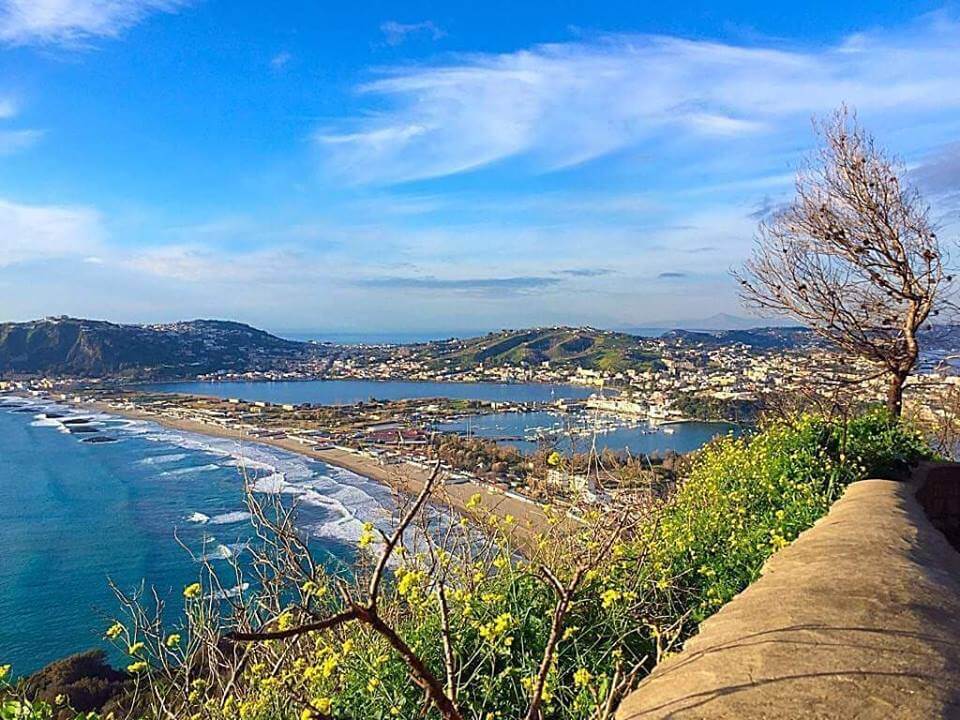 Campi Flegrei has always been a land of myths and legends, which hides secret treasures … enchanting inlets, archaeological finds, culinary delights and much more.
Immerse yourself in the crystal clear waters in search of the submerged treasures of Baia. Experience the immersion in the archaeological remains of the submerged park of the Phlegraean fields.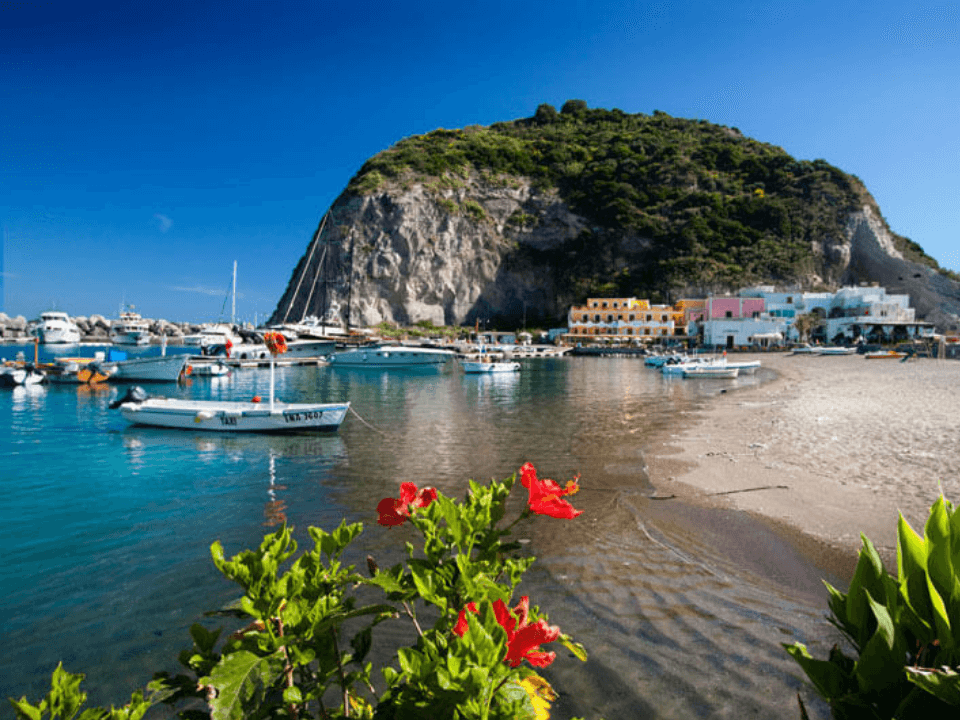 Route to the Aragonese castle of Ischia, where we will anchor to dive into the beautiful waters of the coast, delighting you with local gastronomic products and good wine.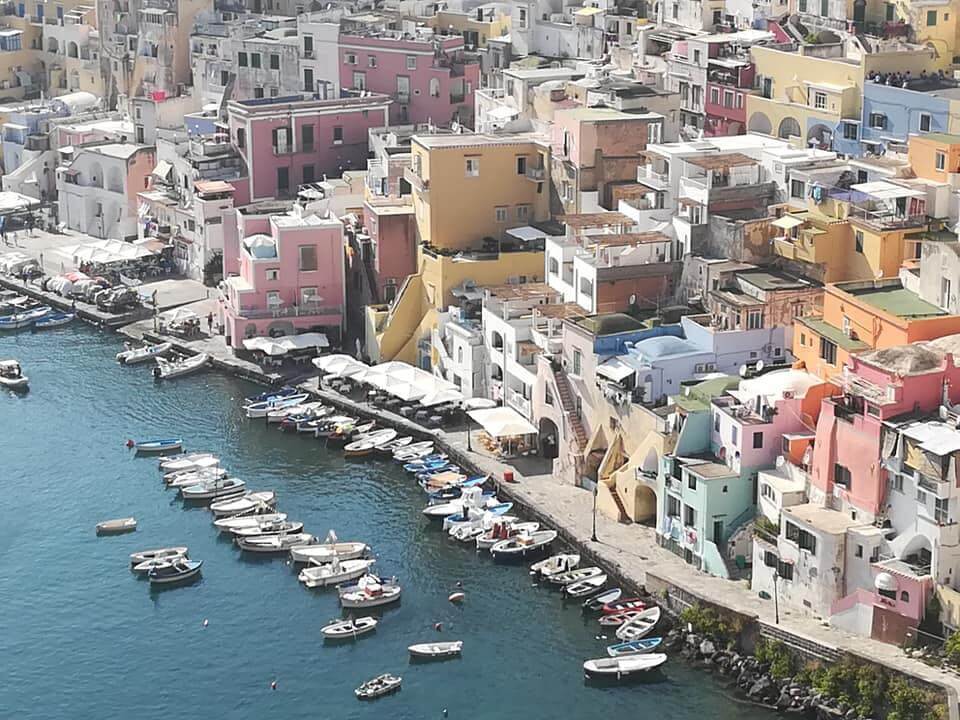 Route to Procida, arrival scheduled for 10.30 am, we will anchor in one of the fantastic and natural inlets of the island to discover the kingdom of Neptune and its uncontaminated caves.
Ischia Procida Mini-cruise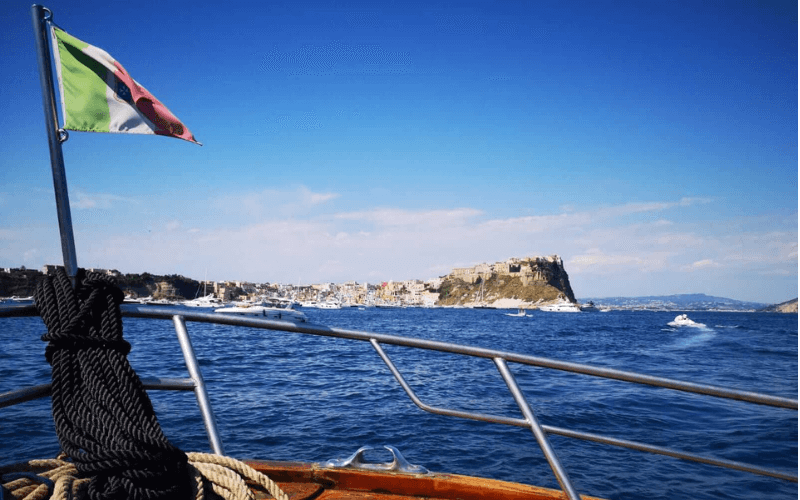 1st day Ischia. Route to one of the natural creeks, where we will snorkel to discover the archaeological backdrops dating back to the Roman Empire. 2nd day Procida. Route to the "Sorrento coast".
Capri Sorrento mini-cruise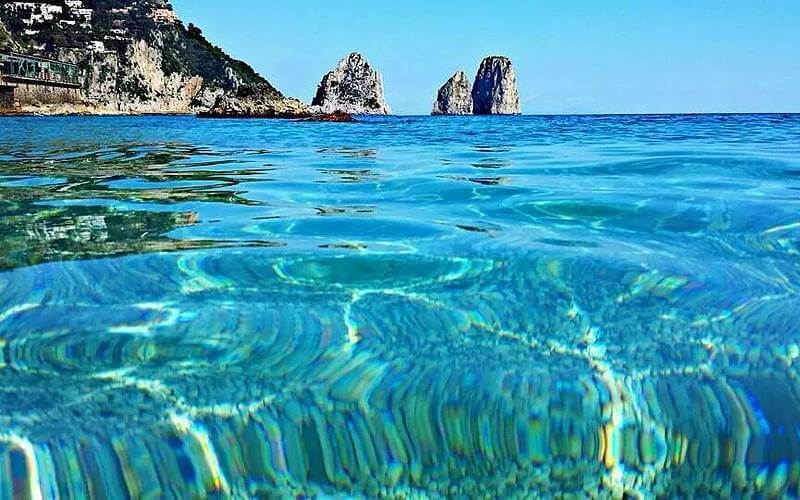 We will sail from the port of Mergellina (NA) where there will be a welcome aperitif with bubbles and excellent aperitifs to be enjoyed while sailing to Capri and Sorrento.
The 3 days or mini-cruise weekend
Minicruise Capri - Positano - Sorrento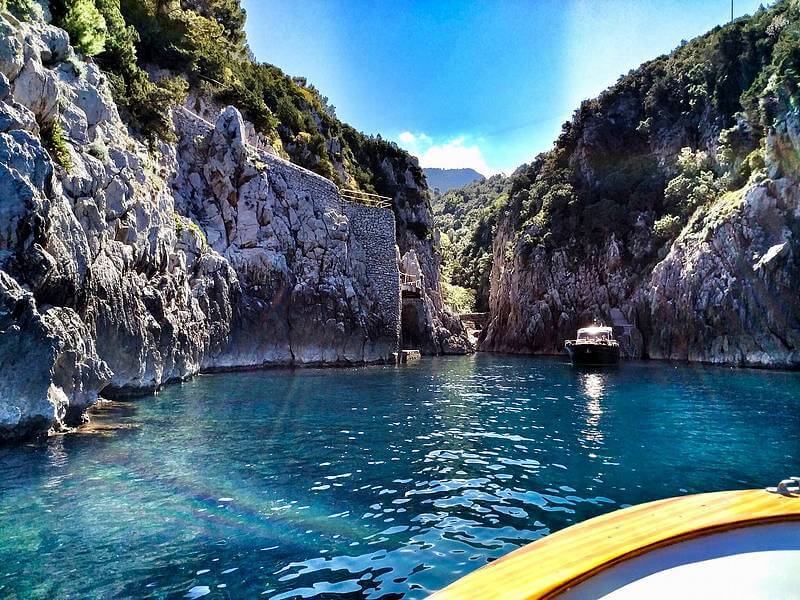 Towards Capri, 16 miles out, you can dive into the crystal clear waters of the island while admiring the "Faraglioni" from unique angles. Upon awakening you will be offered a rich breakfast and a great Neapolitan coffee, immediately afterwards we will sail towards the fantastic Amalfi coast. On the 3rd day we set sail for the charming Sorrento coast.
Minicruise Ischia - Procida - Campi Flegrei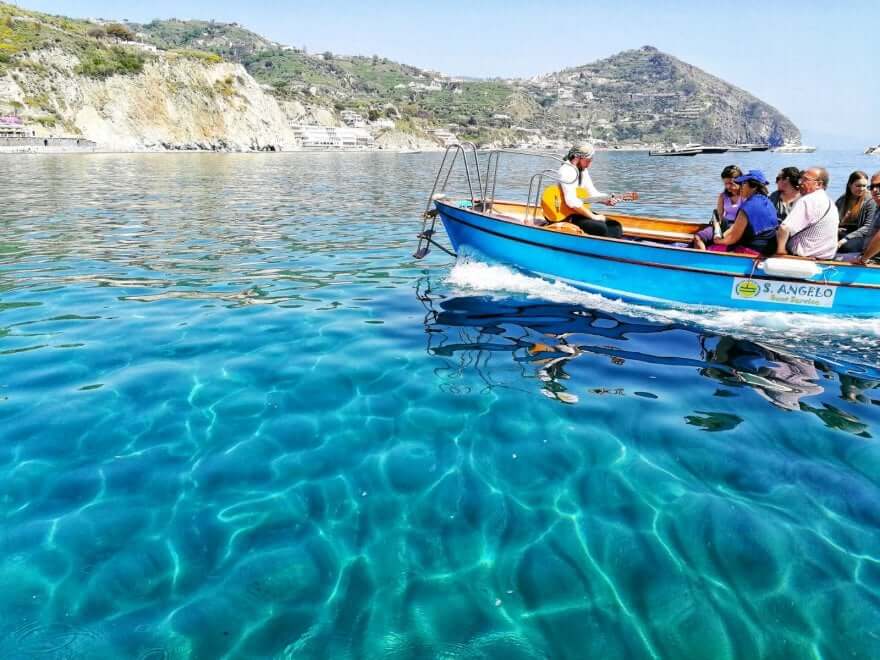 Once arriving at Ischia, the captain will head for one of the many natural bays, where we will anchor and snorkel. On the 2nd day we will head to Procida to discover Vivara (nature reserve belonging to the kingdom of Neptune). On the 3rd day we will set sail to discover the coves of the Phlegraean Fields, with its Aragonese castle, the submerged city and the imposing lighthouse.
Overnights and Boat Parties
Dreamy nights, lulled by the waves of the sea aboard the Boat & Breakfast Madame Medusa.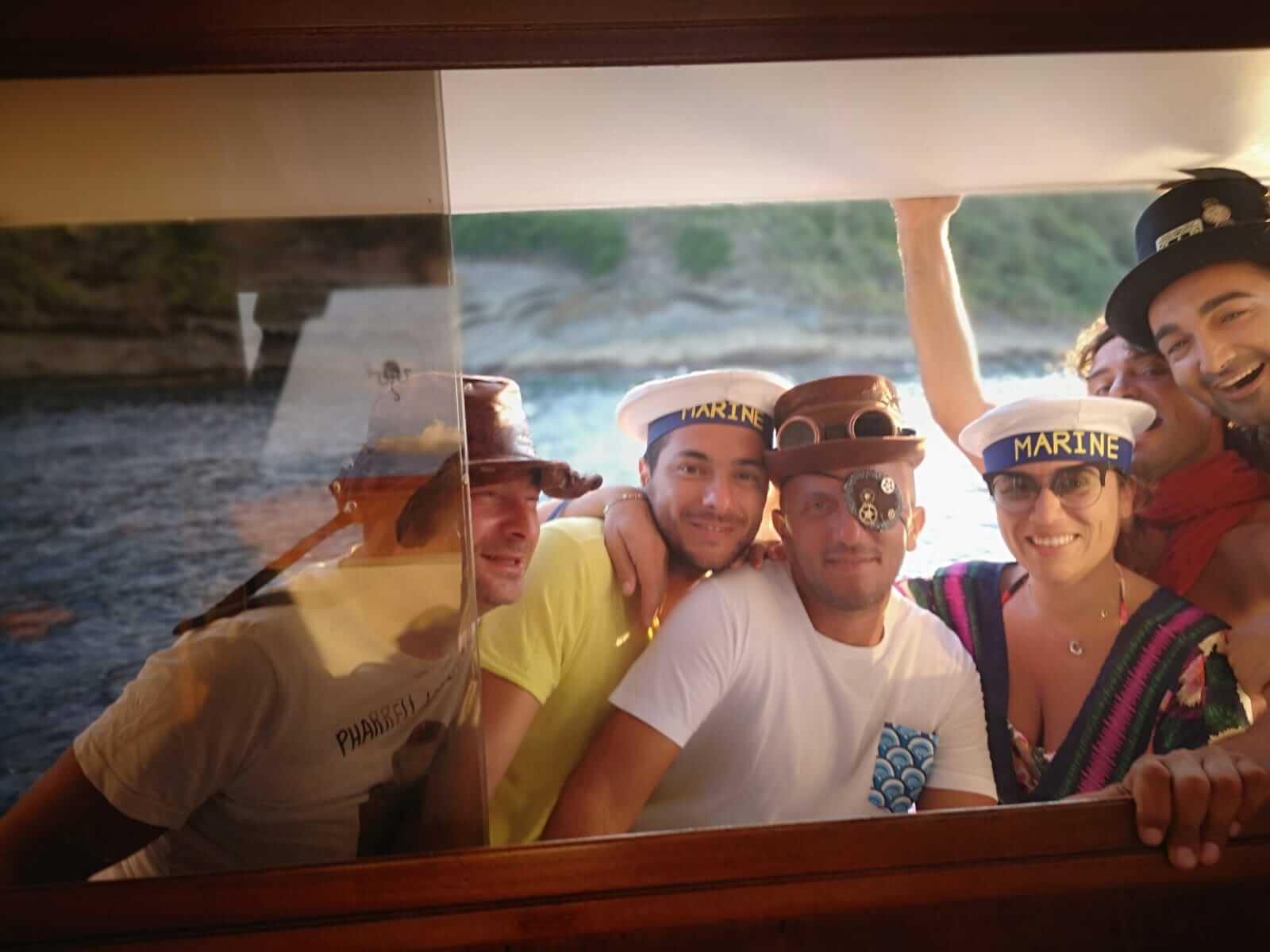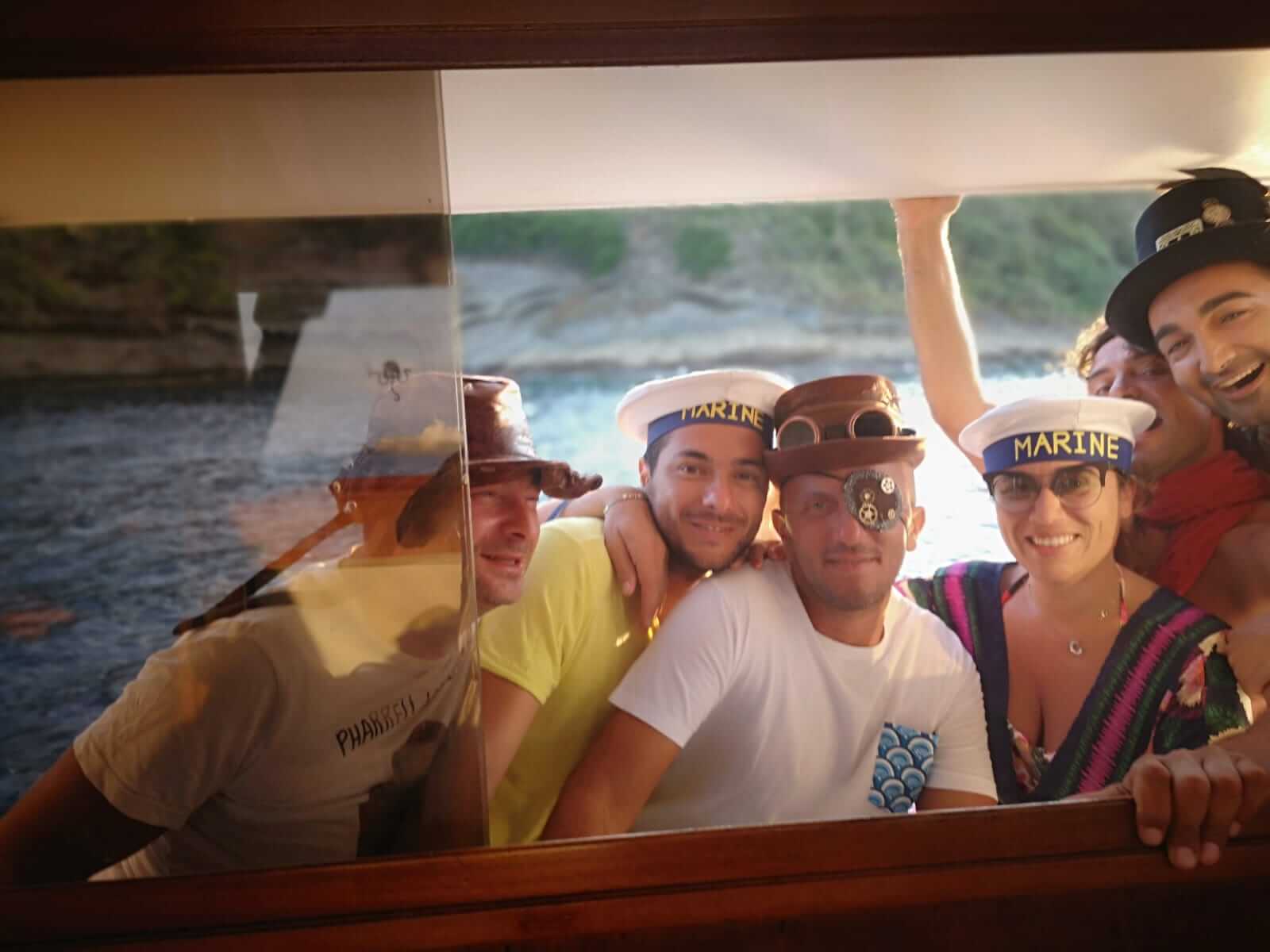 Celebrate your events on board Madame Medusa to make them unforgettable …