3 Days trip – Weekend Capri/Positano/Sorrento (Amalfi Coast)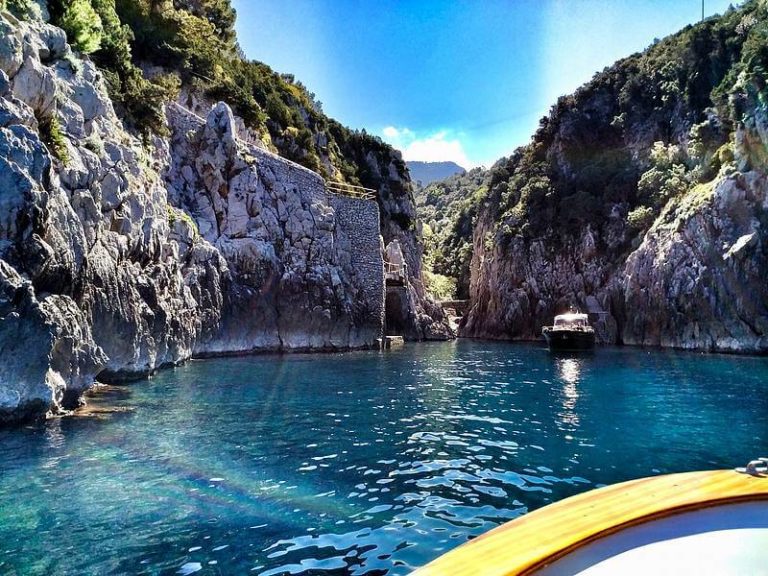 Departure and arrival from Mergellina port, pier Luise (NA)
Day 1:
We will sail from the port of Mergellina (NA) where there will be a welcome drink with bubbles and excellent snacks to enjoy while sailing to Capri. After 16 miles you could swim into the transparent waters of the island; you will be able to admire the "Faraglioni" from a unique angle! The Madame team will make everything more magic by making culinary delights for you on board and offering excellent wine.
Just before the sunset we will return to Capri, where we will moor and you will be free to visit the bright streets of the most beautiful island in the world.
Day 2:
Upon waking up you will be offered a rich breakfast and a great Neapolitan coffee; we will then sail to the fantastic Amalfi coast, passing through Punta Campanella and Nerano, where we will stop for a swim in the beautiful waters. Lunch will be served off the "Li Galli" islands, one of the most evocative places not only in Campania but in the whole Mediterranean.
Just before the sunset we will sail towards Positano, where we will spend the night and visit one of the most characteristic places you have ever seen.
Day 3:

Waking up after a good breakfast and coffee, we will sail to the charming Sorrento Coast whose story has inspired dozens of directors and screenwriters who have brought the magic of this place on films and screens. The only thing that all these films have not been able to reproduce is the aroma of this beautiful coast.
We will make few stops to be able to admire the coast and dive into the countless coves that have always made this place a tourist destination for thousands of people; yet it maintained intact its charm and its natural beauty.
With the magic of the sunset, we will sail back to Mergellina (NA).
Included in the price: skipper, hostess, drinks, lunch with local specialties.
Excluded: fuel and moorings.