Party Boat in Naples, Italy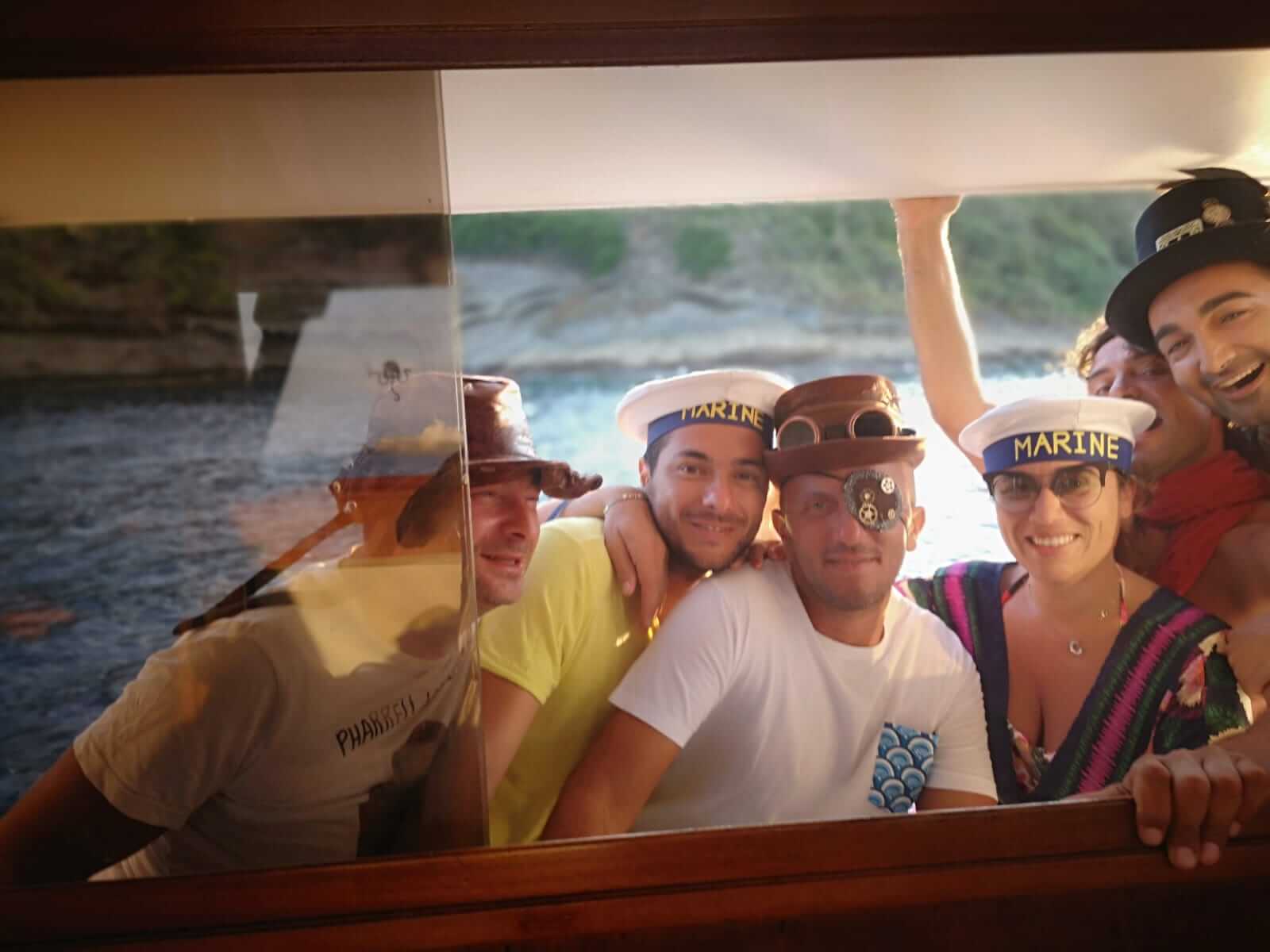 Live a unique experience with Madame Medusa's Naples Party Boat!
Are you looking for event location ideas? How about a rental boat to celebrate your event at sea?
Our experienced team will help you organize your boat party in the beautiful setting of the Gulf of Naples. It doesn't take much to realize your dreams of celebrating your special day with the backdrop of blue skies and blue seas…
Madame Medusa gives you the opportunity to experience a day to remember with an exclusive offer that includes a boat ride in the waters along the most beautiful coast in Italy.
If you are looking for boat tours in Naples or the adjacent municipalities including the islands and the legendary Amalfi coast, we offer you the perfect setting for a special party, in the authentic Neapolitan style.
Party boat in Naples, what does our service offer?
With Madame Medusa, booking a party boat in Naples is no longer just a dream: you can invite your friends to spend a whole day or an unforgettable evening accompanied by music, good food, and excellent wine from the Campi Flegrei region.
What ceremonies can be celebrated on Madame Medusa?
18-year-old boat party
Stag party by boat
Bachelorette party by boat
Birthday party by boat
Graduation party
and much more…
Invite your friends to your exclusive party boat in Naples. At your disposal, you will have a skipper with years of experience, a trained hostess, and a crew who will put you at ease and make you have a fun, memorable, and safe experience.
Organizing your party boat in the Gulf of Naples is a unique idea that will blow your friend's minds, it's just so cool!
We can organize a themed boat party; experience dressing up as a pirate, or as a sailor, add fun and games to your party which surely your guests will not forget. The Madame Medusa also offers you the possibility to set up your own DJ equipment with an integrated acoustic system, so you can dance on the waves of the sea.
For more information, quotes, and/or to customize your event on board do not hesitate to contact us. You choose the route, or we can offer you a route package based on what your interests are.
Mail: boat@madame-medus.it
Tel: 333 3620979 Mara
339 3149350 Giovanni