Romantic Dinner Boat in the Gulf of Naples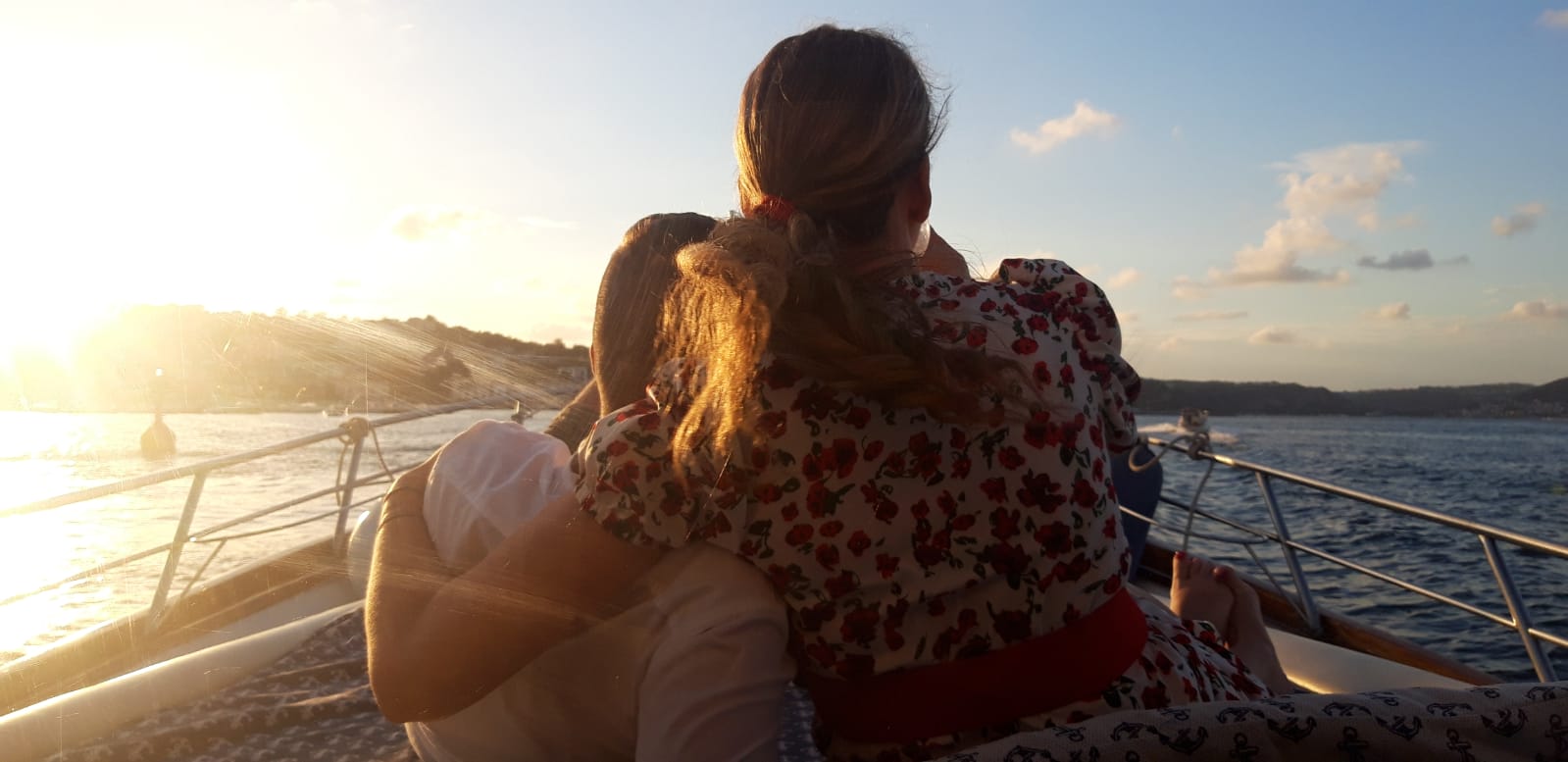 Impress your partner with a candlelit dinner on a boat
There are times when a couple wants intimacy and privacy, especially in a romantic setting such as a dinner on board. These occasions are for enjoying each other's company to the fullest and are necessary for two people to strengthen their bond with each other. If you are thinking of reserving a romantic dinner on a boat, for a special occasion or simply because you want to do something out of the ordinary, we will give you some suggestions to make it perfect.
Madame Medusa and her team will make your evening unforgettable …
Twilight, the muffled light softens the profiles and makes the eyes shine, a table set just for two, a special occasion, or another moment to just be together. A moment to celebrate your love: there is nothing more romantic than a candlelit dinner or lunch on a boat.
Words don't do justice in describing the atmosphere created on board Madame Medusa during a romantic dinner; it is simply magical.
An absolute novelty, the boat is at your complete disposal, no other guests to intrude. The freedom is yours to enjoy dinner as you prefer: lying on the sundeck admiring the colors of the sunset, comfortably seated at the table sipping high quality wines, and enjoying fresh seafood specialties prepared with love and passion.
We help to create a very intimate and collected moment that does not have a sense of time; it is always current, never predictable, and always welcome. Tender moments with your loved one that will remain etched in your love story. In short, a candlelit dinner on a boat in the Gulf of Naples is one of the best gifts you can give your partner. Leave it to the experts at Madame Medusa, we will take care of all the important details.
Madame Medusa boat & service Naples specializes in organizing boat excursions to discover the beautiful Gulf of Naples and its islands.
Each excursion can be organized with tasty seafood dishes that are prepared directly in the kitchen on board. Madame Medusa boat & service Naples organizes lunch and dinner tours, proposing romantic candlelit dinners under the stars.
For more information, price estimates and/or to customize your dinner on board, don't hesitate to contact us. You can choose the route or we can offer you packages designed for every desire.
mail:
boat@madame-medusa.it
tel:
333 3620979 Mara
339 3149350 Giovanni