The mussels from Capo Miseno
With the travel, the traveler is known, the perception of the senses, against new and exciting discoveries to be amazed. Some have to do with the See, others with the smell. But this time we are talking about the taste, and which country can offer more than the phlegraische fields for the palate?
The Phlegraische fields are a land of white wine, fish and mussels. Exactly the same way: a few people know that in the waters in front of the Capo Miseno farmed mussels under the noblest of Italy are, so that the best chef, each year several hundred kilos of the breeders from bacoli buy to your guests the best shells of the Gulf of Naples to serve.
The specific organoleptic properties of the molluscs from Capo Miseno, than the pleasant tasty and the intense perfume, are already described in the fifth century B.C., as the figure of a mussel on the back side of the coins in ancient Cuma proves the first Greek colony on the Italian peninsula.
The items on which the mussel are bred in the sea (robust, fortified and vertically from the Boien-based ropes) are well ordered and also from the leuchtturmkap of Bacoli is well visible. This is the place of the phlegraische township, the most exposed to the phases of the moon.
The Fishermen know since time immemorial that the moon is the best friend of your activity. And the success of the Phlegraean Fields build on. The growth of the molluscs depends on the phases of this satellite from: when the moon grow the mussels and the clams of Bacoli are among the largest on the fish markets in Naples and the surrounding area.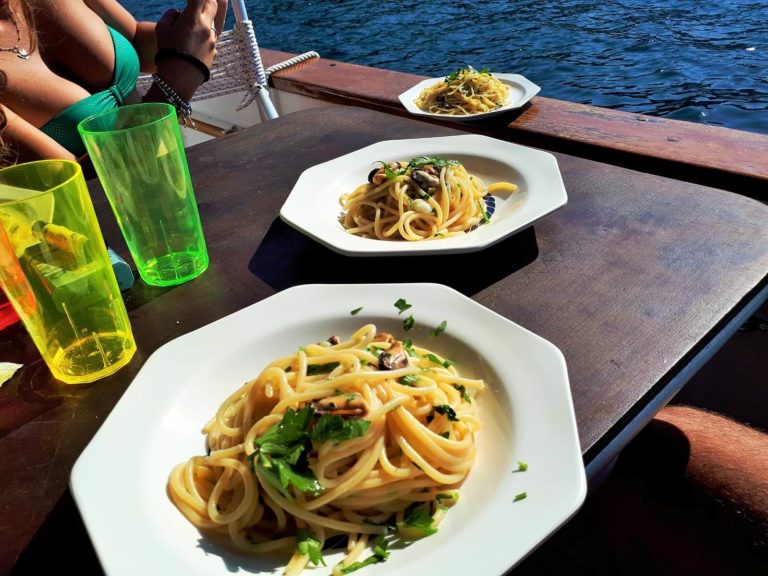 In order to pay homage to this sea fruit, in bacoli of the Phlegraean dealers and hosts every year in June the "Sagra della Annamaria Cozza" organized, a gastronomic fair. Three days, in which the village still remains and can cost you a lot of dishes, delicious impepate (mussels with pepper), mussel soups and much more, all accompanied by a good glass of falanghina phlegraische (white wine), music and spectacle.
A unique opportunity for tourists from the archeological beauties and, why not, from the tasty delicacies typical KIDNAP want to leave…