Unique Bachelorette Party Destination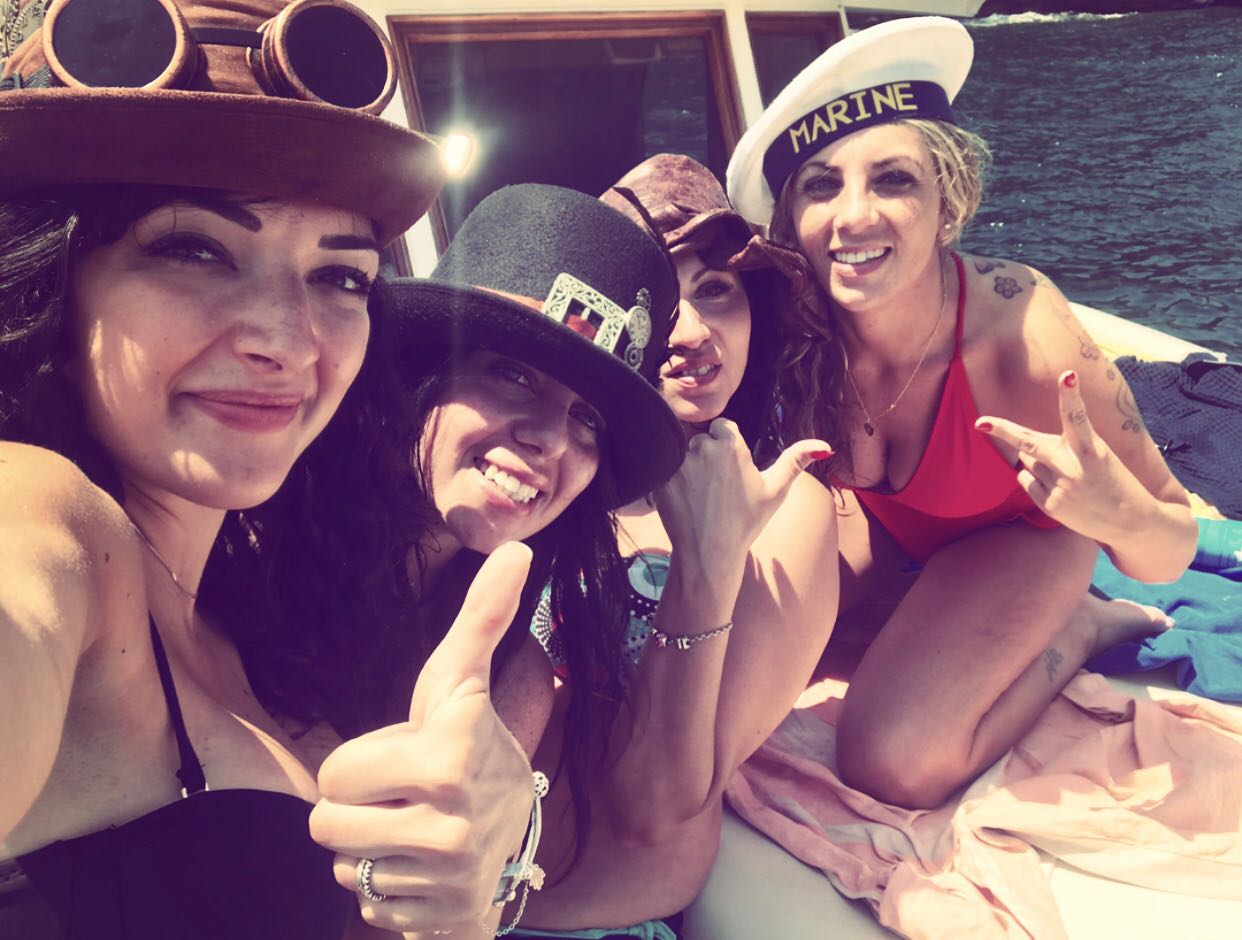 How to organize a bachelorette party, without forgetting that it must be the coolest party of the year!!!
OMG! You or your best friend is getting married and you don't know how to organize a bachelorette party?
Do not take this commitment lightly! Believe me it's an arduous task!
But … DO NOT PANIC!
Madame Medusa is the perfect location to throw an unforgettable bachelorette party, immersed in the blue in the enchanting setting of the Gulf of Naples, the Flegrean islands and the Sorrento coast … We will take care of everything!!!
A lot of ideas will probably race through your mind, maybe too many, but in order to not make a mistake, my advice is to stay calm and read this article!
The bachelorette party is a moment that unites different traditions and brides from all over the world who celebrate this big life event surrounded by their closest friends.
What tradition says
It is an ancient tradition, which dates back to an all-male custom of bachelor parties. In fact, according to some historians, the first to devote themselves to the pre-wedding "parties" were the Spartans. In the 5th century BC, their farewell to celibacy consisted of a party for men only, based on grand meals and drinks. Bachelor parties are a tradition that returned to make itself felt strongly among the exponents of the English nobility in the Victorian era, and then took on an even more licentious character during the twentieth century, complete with striptease and hard-core shows. Women had to wait for the 1960s, for the equality of the sexes in terms of celebrations, for the bachelorette party to be born.
Trust the experience of the Madame Medusa team to organize your unique and original bachelorette party.
The Madame Medusa Team comprised of Mara, the event organizer, and Giovanni, captain and man of the world and the sea, will offer you different solutions tailored to you, to make your bachelorette party enchanting.
– Best choice of route: We can choose the right destination together, according to your budget and desired experience. We can navigate off the coast of Capri and then immortalize the famous "Faraglioni" in your memories and on your smartphones or dive into the warm waters of Sorgeto on Ischia, or the unforgettably enchanting frame of Procida, lost in time, artistic and natural (as well as many other destinations).
– The menu on board: Quality and freshness are the order of the day on board Madame Medusa. We do not compromise on quality; the choice of products has always been a crucial part of our offering.
There are many ideas to explore together to meet your desires as well as those of your friends.
There will certainly be many bubbles!
To find out more contact us!!!
See you soon.
the team,
Madame Medusa